One of our expertise is window washing. We have experienced and well-trained window washers who are always on-the-go to grab their tool and make your window crystal clear.
How would you feel if you saw a dirty and stained window on your house, and then suddenly an unexpected guest came in? (Mostly) than not, people notice windows more than any other parts of the house. It mirrors how well you maintained your home, and it sometimes makes or breaks how people will describe your house.
We understand how you could be preoccupied with other things that you may not have time to do these things. Aside from that, you may not know how to properly clean the windows, or maybe you just don't have the right tool and cleaning materials. Whatever reasons you may have for not being able to maintain your house, you can always hire our service. We're here to help you maintain the level of happiness in your home, by making sure that all areas are clean all the time.
We also wanted to focus on houses because we believe that the family is the basic unit of the society. And by making them happy, you're already doing a great job to the community as the good vibes will definitely radiate not just inside, but also outside the house.
We are prepared with high ladder that could allow our professional cleaners to reach up to 30 feet (9.14 m), thus, our service is best for 3-storey houses or lower. We can clean interior or exterior panels or both. We also offer competitive rates. And our prices includes everything, even the cleaning materials and solutions that will be used. So really, all you have to do is to book the appointment, and leave everything to us.
You can check out our services and prices by filling out the form below. A friendly customer support will definitely contact you in the soonest time possible. You can also call us at ☎ (872) 356-0166. Thank you.
Cleaning Windows Done Right!
Have you been looking for someone to take care of your windows? I know it's hard to find a cleaning partner that would work accordingly to your needs. But the search is over! Always Green Cleaning Services is the perfect partner for all your cleaning needs. We're also willing to customize the service for you to make sure that it fits your needs.
What are you waiting for? Kindly reach out to us by filling out the form below, and our lovely and approachable customer support representatives will definitely get back to you in the soonest time possible
Areas We Service
We are proud to say that we are Chicago's no. 1 window washing services provider. We service the whole city of Chicago and its suburbs. We are always doing our best to accommodate all our clients, because our goal is to keep all windows in Chicago streak-free and spotless. We can clean both sides of the pane, but we can also service just the exteriors, if you prefer.
Our mission is to be the most-trusted and reliable window washer in Chicago, and to be their best window maintenance partner. We're doing that by making ourselves already ready, and by providing a standardized and high quality service.
Wants to know if we service your area? Fill out the form above, or call us at ☎ (872) 356-0166.
Services We Offer
We're doing our best to provide all services necessary to have a clean and fresh home all the time. Being busy all day, it's great to know and be comfortable that you are coming home to a spotless and fresh home. We created a program as well to make sure that all your window cleaning needs will be taken cared of.
Every home deserves a clear window. It's beauty and aesthetic will never be complete if it shows a dirty and stained windows. Everything else will be disregarded if the windows are not taken cared of properly.
Residential window maintenance program
Wherever you are, it seems that people are always trying to compare. Not just looks and personalities, but even houses. The size, the color, the materials used, and of course the design. Everyone wants to live on the best house there is. But you know what's the deal breaker? Cleanliness. Houses that are not regularly cleaned would wear out and old faster that than those that are well-maintained.
Preventive measures and maintenance are the best ways to keep your home at its pristine condition and make it lasts longer. It would also mean great savings in the long run as early replacements can be prevented as well.
One part of the house that impacts greatly on how it will look is the windows. Imagine having a perfectly cleaned home with a dirty window. It would simply ruin everything. To make sure that your house is a total package, always keep the windows streak-free. It's not that easy to clean windows, most especially if you do not have the right tools and equipment. It could also be a tedious and risky work for you since you are not used in doing it. DIY is great, but for a more effective and efficient window cleaning, it is still best to hire us and let us do the cleaning for you, and we'll leave your windows crystal clear.
Residential Window Maintenance Program is for homes that wants a perfectly cleaned windows all the time, but doesn't have the time and the right skills and equipment to fulfill it. This is also for people who have a tight schedule and can't make time even just for setting up an appointment. And also for people who just want to make sure that their windows are being maintained by the best window washer in Chicago.
We offer different plans and programs so you could get to choose from different options as well. Most of our services are also customizable to create a plan that would perfectly fit your needs and your preferences as well. These programs and plans will definitely accompany you in the proper maintenance of your windows while saving great amount of money in the long run. How? By signing up to any of our plans, you are extending the lifespan of your windows, thus, eliminating the risk of having to replace your windows in an unexpected time. It also means that our professionals will be able to check and find out if there are panels that needs to be fixed, preventing further damage to the windows. And of course, you'll get great discounts as well depending on the frequency of the service.
We can reach up to 30 feet (9.14 m) high, which should be good for a 3-storey homes. We'd like to cater everyone in the city, that's why we gathered the most experienced and the best window washers to make sure that everyone will be happy with the result of our work. We also make sure that our professional cleaners are going through training and seminars to make sure that they are always updated with new and latest information about window cleaning.
You can surely save time and effort in the long run by simply signing up to our Residential Window Maintenance Program. You can have the window cleaning totally crossed out on your to-do list. As long as you are subscribed, we'll be the one to set the next appointments based on your preferences. And of course, we'll send you reminders just to let you know. The rest of the task? You can let it all to us, because we'll do more than just cleaning your windows but also making sure that you can keep up with all your daily routines.
We wanted to keep doing business with you. And of course, the favor will always be on our loyal clients. That's why we're giving discounts to those who subscribed to any of our Residential Window Maintenance Program. This is also our simple way of saying thank you for letting us be one of your partners in keeping your home stellar, and your windows streak-free. The discount will depend on the frequency of the service. The more services you requested, the higher the discount, the bigger your savings.
Interested to sign up? Reach us through the form above, or by calling us at ☎ (872) 356-0166.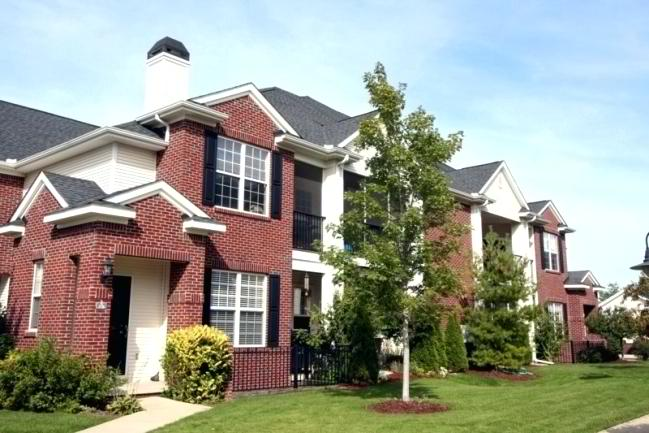 Reasons To Hire A Professional Window Washer
You want spotless windows. You spent hours cleaning the windows, about 6 or more — for the exteriors alone. You thought you got it right. But upon checking, they're spotted just like cheetah. Whew. Such a waste of time and effort. When you could just hire a window cleaning pro that would do wonders on your windows, about half the time that you tried it yourself.

You have special windows. You may have glass that's tinted, colored, stained, or painted. And of course, special windows deserves special treatment as well. Not only that, making sure that they are being taken care d of properly will definitely extend their lifespan and will still look amazing even for a long time. Professional window washers are knowledgeable and skilled enough to know the do's and dont's on cleaning special windows. You won't want cleaning it yourself but ruining it in the long run.

You don't have the right equipment. Cleaning solutions for window cleaning, tall ladder, special tools that are being used for cleaning the windows alone. Will you be willing to buy all those stuff only to realize how painful and complex the task is, than hire an expert whose everyday job is to make windows sparkle?

You've got high windows. Admit it, it's risky. Your safety will be at risk trying to clean your windows. Professional cleaners have their own equipment, and safety gears and procedure to ensure that they could get your windows clear and shiny without any broken bone. We can reach as high as 30 feet, so that's approximately until 3rd floor windows. Sound great, right?

You're tired. You got your own job, and a hundred others things that needs your attention. You wanted to take a day off, and you plan to clean the windows? If you're thinking of doing it, might as well think twice. We wanted you to enjoy your day off and have it as a free time and a time to enjoy. By getting a professional help in cleaning the windows, you get to enjoy the whole day to yourself plus your shiny windows as well!
I'm sure those are enough reasons for you to cross out the cleaning of windows on your to-do list, and get a professional window cleaner to do the job for you.
Frequently Asked Questions
These are common questions that people have about window cleaning or about our services. Please check below as you may have the same questions in your mind. If not, you can always call us at (872) 356-0166. You can also send us your details through the form above, and one of our friendly representatives will get back to you to discuss your inquiry.
Is it necessary to hire a professional window cleaner?
Yes. Hiring a professional window cleaner is recommended to make sure that it will be done properly. Window cleaning, when not done correctly, could just worsen the situation and it you will feel as if you thrown out your time, effort and money out of the window. Getting a help from a professional would mean signing up for an effective and efficient window cleaning. A streak-free window less the hassle and the risk of doing it yourself.
Why do I need to have my windows cleaned?
It says a lot about your home. You may have the best home in your community, but if you do not know how to properly take care of it, its beauty will not last long. Or you'll have to have a replacement earlier that when you're supposed to. Preventive maintenance such as regular cleaning may cost you some dollars now, but you'll realize in the long run that it even saves you some.
Anything I need to prepare before my schedule?
Well, nothing really. But to those who would like to have the interior panels cleaned, kindly clean or dust your drapes or blinds so that your newly-cleaned windows will stay clean for a longer time. Please keep furniture or appliances away from the area as well, to prevent breakage. Finally, get your self ready to see your windows became brand-new again.
Are you pet-friendly?
Yes! We do love pets. We also want to know their name if possible. Though we recommend that you keep them away from the cleaning area for their own safety as well. We do not want to take the risk and to have a possibility of stepping over them, or maybe having soap or other cleaning solutions on them. That way, we could ensure your pet's safety.
How can I reschedule or cancel my appointment, if needed?
We're fixing our schedule in advance, and we're reserving your preferred time slot exclusively for you. Any changes to the schedule must be done more than 48 hours before the schedule, to prevent being charged of our cancellation fee, which is $70. This goes for the schedule that must've been given to somebody, if advised or notice was received earlier.
When is the best time to book for an appointment?
As soon as you've decided to have your windows cleaned, you can already book for an appointment. Slots are getting filled up fast, especially weekends. And it would still be best if you could book an appointment about 3 days to one week in advance. We know you're very busy, that is why we provided more options for you to book your appointment. You can book online, through a phone call at (872) 356 0166, or you can also send us an email for that. We'd like to make it convenient for you, that is why we prepared options that you can choose from.
How do I pay for the service?
We support cashless payment. We'll charge the total amount on your preferred credit card. We accept Visa, MasterCard, Discover, and American Express. That way, you can easily send your payment for the service that has been rendered. We'll also use your credit card details to guarantee the booking for you. Few days before your service, a temporary hold on the amount will be done, but the final charge will only happen on the day that the service ha been rendered.
Do you have a required tip system?
No. We are happy knowing that our clients our delighted with our service. A simple thank you note will mean a lot to us. But if your insist, you can give the tip directly to the person who serviced you, or you can have it added to the total amount of the job order as well.
Can I trust your staff?
Your trust is very important to us. It is a vital part of our business as well. You do not have to worry, because one of the benefits of hiring us to be your window washer means that you are safe and secured. Every one has to go through a rigorous application process including an intensified background check, then after that there are series of test and evaluation as well as training and development programs to make sure that everyone is calibrated and could offer the highest quality type of service.
Who will provide the cleaning materials and cleaning supplies?
Great question! All these things are included in our price. Meaning that all tools and cleaning solutions that will be used for the cleaning service will be provided by us. All you have to do is to initiate the booking, and we'll take care of everything for you.
Do you clean interior windows as well?
Yes, we do. We are experts in cleaning windows — interior and exterior panel. It is to make sure that you will have a great looking window from the outside and from the inside of your house.
Are you sending the same personnel for all my appointments?
All our staffs are equally skilled and everyone is going through the same process to make sure that they could provide the same quality of service that we always ought to deliver. But if you will request for the same professional all the time, we'll try to honor it. Though there may be times that we will not be able to send the same cleaner due to some reasons, but we promise to send another professional that could do the same wonders on your windows.
What if my scheduled appointment falls on a holiday?
Our office hours observe the following holidays: New Year's Day, Memorial Day, Independence Day, Labor Day, Thanksgiving and Christmas. If your scheduled cleaning service falls on a holiday, we may contact you probably about a week or so before the appointment to have it rescheduled. Or you may also reach out to us, and we'll be happy to assist you on changing your schedule.
Can I hire your cleaner directly?
Our company invested time and money on hiring and training the best people to be a part of our team. And our personnel are not available for direct hire. They also signed an agreement with us, that they will not solicit or accept any offers of direct employment with any of our clients while they are employed with us, up to until two years from the date that they last worked with us.
Do I have to be home to accept the cleaner?
Not really. But of course, you are welcome to be. You can just give us special notes on where you will leave the key, or any details on how our window washer could access your house.
How often should I get my windows cleaned?
The answer depends on a lot of factors. First thing to consider is if it's a home or a business. For businesses, mostly windows may need to be cleaned at least once a month, especially for store front windows as it's one of the things that your clients, or even just the people passing by will notice. For residences, it depends on the location of your home, the weather, and of course your personal preferences. Some are going for a yearly cleaning, but there are people who still prefers twice a year cleaning of both the interior and exterior panels. Here in Chicago, since it is known to be the 'Windy City' most people sign up for a quarterly and sometimes monthly cleaning and washing of their windows.